Outside dining and space to meet and socialise is the latest trend in community activity. Nowadays, pop-ups, box parks and converted containers are all the rage! Situated next to our Cobs, Streetfoodie Pop Up sites are comprised of a 'community' of Market Shacks voguishly embellished with scaffold boards, creating a kitchen to street fusion by bringing a 'diversity' of homemade cuisines to the street! Structurally tough, our 'Community Shacks' are rustic, upmarket and chic! Our community markets supply multi-cultural healthy cuisines and juices, combined with community facilities. Our Pop Up sites also act as 'community hubs' and are host to our range of  'Community Rise Add-on Services'.
Read More
More About Us
Nadine here again to tell you a little more about how Street Foodie/Community Rise came about!
I currently work with a Start-up Loan provider, have been involved with markets having managed builds for Street Food Outlets, as well as a variety of small business start-ups. I also bring years of experience and dedication as a Project Manager working for the Public Sector. When combining my skills with my team of associates and delegates, we offer great support and guidance to business start-ups! Working in conjunction with our existing client base, and using Street Food Market's as a catalyst, we deliver a unique opportunity that will build or enhance any community!
Pop-up Street Food Markets bring people together, outdoor alfresco cafés combined with community space that will enhance most developments. We offer quality food, sport-fit workouts, self-defence classes, local Job boards, workshops, business start- up incubation space, start-up loans, employment training, a warm food bank, fresh coffee, charity shop, and furniture upcycling. We offer great support and guidance to business start-ups! Working in conjunction with our existing client base, and using Street Food Market's as a catalyst, we will deliver a unique opportunity that will build or enhance any community!
We can take on and execute projects. We arrange and manage everything taking away the responsibility of running a quality food outlet, saving the sponsor money and enhancing relationships between developers, local people and public-sector organisations. Supporting small business, we help individuals to improve their wellbeing and fitness, by managing great community 'meanwhile' space Food Markets.
Nadine - Founder
Community 'meanwhile' space refers to the productive use of land and buildings, that are temporarily redundant and/or subject to the planning permission process. Thus, 'meanwhile' space unlocks unused land and buildings for the benefit of the local community. Creating a "nice space" that enhances the neighbourhood with stylish Shack Food Courts and Cobs which supply, business education; employment opportunities; work-based training; help with fitness and health; social space; community engagement; community enthralment, and great food and drinks!
Read More
 Pick & Mix Community Rise Add-on Services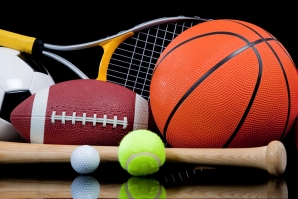 Sport-Fit-Health
We work with a nutritionist, community centres, NHS, schools and Local Authorities, 'promoting the market as a healthy alternative to fried food shops'. Our ex-Olympic boxer John Bosco Waigo manages our sport-fit and self-defence classes onsite or in a nearby park. We offer a specialist service aimed at increasing children's fitness levels. Our nutritionist is also on hand once a week to design a menu for each child.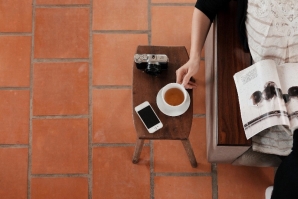 Warm Food Banks
Our 'community first' approach is all inclusive. Our 'Community Shacks' act as new-age Warm Food Banks. We issue food vouchers free of charge through local signpost centres. People do not feel stigmatised or labelled, as our food vouchers are part of our wider Meal Voucher Scheme. Vouchers issued through signpost centres also entitle the recipient to discounted reflexology treatments from our floating reflexologist.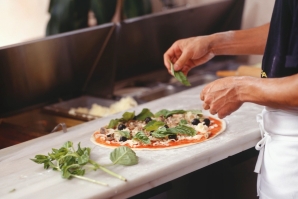 Train #Gourmet Chef
Train and become a Gourmet Chef! Interested in a Market Shack but unsure about your culinary expertise? Be prepared to get a 'culinary education' gaining experience along the way, as we provide training in the food preparation and cooking of a range of cuisines. Under the supervision of one, or in a class environment, once your education is complete, you can seek out professional certification. Learn the art of meal preparation and cooking!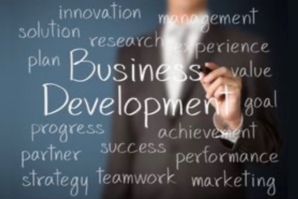 Business Start-ups
Interested in being your own boss? Creating and innovating is easy in theory and we are here to help you manage this process. Our 'Business Development Package' service includes:
business advice,
business plan write-ups,
finance package,
market research,
marketing material,
website building including social media,
consultancy and
free mentoring.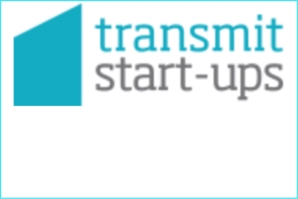 Transmit Start-ups
We work with Transmit Start-ups, a delivery partner for the government backed start-up loan scheme. Hosting coffee evenings, networking events to co-working space. Just bring yourself, and your ideas, and let's see what's possible! Even if your business is about two years old you may still be eligible for a loan of up to £25k per person, a group of 4 people being eligible for up to £100,000 to help you with your project costs. Loans are unsecured and no deposit is required.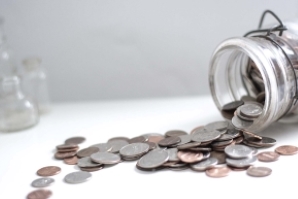 Funding Advice
We are here to assist you in identifying, applying for, and securing funding opportunities that are available to you or your business. We will help you at every stage of your funding process, by:
Identifying your funding needs.
Identifying possible funders.
Developing your funding application.
Budget Planning.
Developing a long-term funding strategy for your business.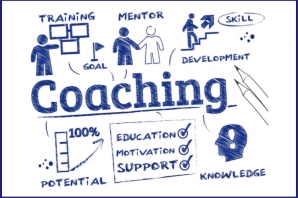 Coaching
We offer a collaborative, solution focused, result-orientated and systematic process of coaching in order to facilitate the enhancement of your businesses performance, this will also impact your life experience, self-directed learning and person growth.
For those seeking Personal Life Coaching try our Transformational Coaching Service. Unique is coaching in its focus on solutions over problems within the framework of personal discovery. Personal Life Coaching is a journey of reflection, discovery and goal orientation where required.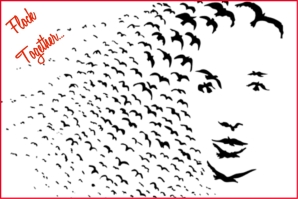 Meet Ups
Our 'Meet Ups' bring together people from all walks of life because they have a common shared interest. Join us, meet up and do more of what you want to do in life! Rememeber, getting together and doing something we like or that matters to us is when we're at our happiest! Meet Ups bring individuals together to explore, teach and learn. Bring life to your life! From walking groups to running marathons, wine making, decorating, cars, gardening, travel or simply playing music. We offer a space to Meet Up for social and business networking. Change your career, talk, help, mentor, support, laugh and cry - lets 'flock together' in pursuit of enjoyment!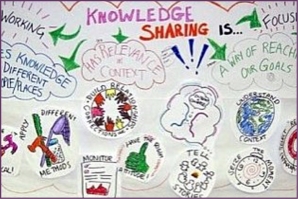 Knowledge Sharing
We create an environment where 'individuals mutually exchange their taken for granted and professional expertise to create new knowledge'. Streetfoodie Pop Ups & Pick & Mix Community Rise Add-on Services, provide the space where the demand for new knowledge meets the supply of new knowledge.
We promote 'knowledge donating' or communicating one's personal intellectual capital to others, as well as, 'knowledge collecting' or consulting others to get them to share their intellectual capital.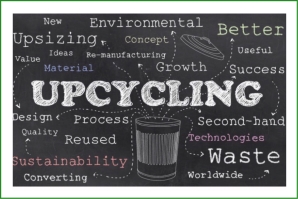 Upcycling
Upcycling is the process of making new from old: creating beautiful new designs by renovating, repurposing or redesigning unwanted items or materials. Upcycle furniture, clothes, bikes, upcycling is all about improvement! Objects are cycled 'up' into functional, stylish pieces which are superior to the original items. Almost anything can be upcycled! Interested in becoming a retailer? Come and find creative ways to turn furniture and clothing into show-stopping style pieces! We provide a space for you to amaze others with your ingenuity! If you're searching for a way to furnish your home or stock up your wardrobe in a clean, green style – look no further…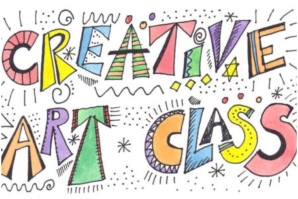 Creative Art
Creative Art Classes
Creating art is both enjoyable and therapeutic. Our contemporary crafts classes offer activities such as:
calligraphy writing,
book binding,
sculpting and pottery,
wood work,
jewellery making,
kite building,
basketry,
fashion,
textiles,
perfume making
painting, and
print screening.
Catering for adults, children and families. Come and join in, have fun with us and our messy play!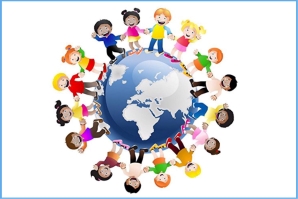 Kids Space
We provide a 'unique' childcare solution that offers a safe and fun play space where you can drop in anytime (space permitting)! Flexible childcare by the hour or by the day. You can also reserve your spot ahead of time. Our childcare options work with almost all families and schedules. Flexible childcare creates more options for your family! Why not come and upcycle clothing for an hour or two, whilst your child has fun learning through play following the 'EYFS curriculum'. Run by parents for parents overseen by Nadine our Early Years specialist, your child will BEG to be dropped off! Is your child of school age? We're here to help you with our 'Breakfast, Dinner & Holiday Club' services.
We create temporary structures that supply the welfare needs of the workforce and local community. Streetfoodie 'Market Pop Ups' form the bridge between you and the local community, providing your sites with benefits such as warm healthy food from a range of cuisines, security and a fly-tipping free environment. Through our 'Pick & Mix Community Rise' initiatives our sites also operate as 'community hubs', providing 'Add-on' services. We also partner with government schemes and community linked-sites and services.
Read More
Market Scheme Description
Market sites are situated where we can capitalise on footfall, office workers, and people associated with the site. Although site descriptions vary, minimum scheme requirements are as follows:
A building or a parcel of land on which we can place a temporary market. Land should be a minimum of 100m2.
Access and frontage for public footfall.
100-amp minimum power supply.
Sewer and water connections.
Temporary planning approval for site welfare services.
One year's minimum contract although we may move around a site.
Market Management Services
We manage 'all' our market sites. We strive for all our sites to have a family feel and community atmosphere, making them a pleasant place to visit. Traders are subject to our:
Contracts.
Terms of Service; and,
Behaviour Management Policy.
Streetfoodie et al adopt the spirit of 'equal opportunity' employers. We are committed to the guiding principles of Every Child Matters and sites are managed so that children are safe.
All sites are equiped with fencing and a security gate arrangement.

                                                            Community Rise in partnership with Street Foodie et al, helping communities to rise, RISE, R.I.S.E...!

Next Steps...
For more information or to arrange a free consultation.